Packaging instructions
Our main goal is to get your shipment safely to it's destination. You can also help us with careful packaging and package preparation. If you do not follow the recommendations, a carrier may refuse any improperly packed parcel, charge a surcharge, or reject a potential claim.
Regular parcels
In case of shipping with regular carriers, such as GLS, UPS, DPD, PPL, etc., it is always necessary to package your shipment in a containier, and ideally in a box. Parcels are automatically sorted and transported by belt conveyors.
Oversized transport
Thanks to TOPTRANS, we also offer oversized shipments of up to 3 tons with cheaper than standard delivery options. We guarantee few to no transshipments. We recommend shipping all oversized packages on a pallet.
How to properly package a regular parcel?

We recommend using a new, double-layered carton box. Used boxes can be damaged and provide less protection for your shipment. Depending on the type of goods, box strength should be carefully chosen: three-layer corrugated cardboard for light and bulky goods; five-layer corrugated cardboard for heavy, fragile, and sensitive goods; and seven-layer corrugated cardboard for very heavy goods. Packages wrapped only in foil or plastic cannot claim damages.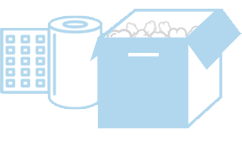 Use as much internal padding as possible. You can use such padding as bubble wrap, polystyrene or foam, so that the items in the package doesn\'t jostle. Each layer of padding is another layer of protection. It is recommended that at least 5 cm from the walls of the box be padded. You can use well-crumpled newspaper as an emergency solution, but unwrinkled paper itself cannot guarantee sufficient protection.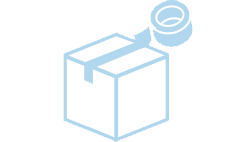 Thoroughly cover all bonded parts and flaps with sufficiently strong tape. We recommend that you wrap the edges of your parcel and re-tape over any older tape if you are re-using a box. In case of heavy shipment, cover the package corners.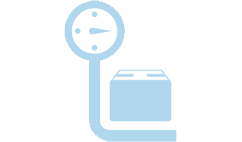 Weigh and measure your fully-wrapped package. For smaller parcels, to get a comparison weight,such as a one-kilo bag of flour, to get a better idea of the weight of your package. You can weigh heavier items by holding them while standing on scales and subtracting your weight. If the package is substantially heavier than is specified in your order, we will charge the difference, including a surcharge. Please inform us of any changes as soon as possible.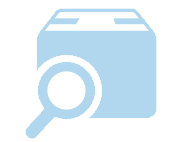 Cover any items that cannot be covered by the lid of the box with a few layers of cardboard. Tires, for example, need to be split up into two packages, with two tires in each (they are not applicable for oversize transport). If you need to send a tire that includes a rim, you have to pack each tire separately. If in doubt, do not hesitate to contact our customer service..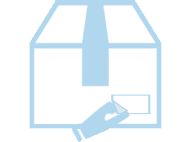 Remove or overlay all old carrier labels or other addresses from shipment packaging. Parcels pass through automatic sorting machines, and old labels may cause a delay in the shipment or, in extreme cases, loss. If the delivery fails due to an old label, the customer is not entitled to a refund.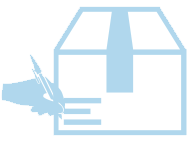 Print the recipient's address with a pen or pencil on the package. Even though labels are used for delivery, this way the carrier will have backup information if the label is damaged. Also, this makes it easier to stick the label on the right parcel and avoids mistakes. We also recommend marking down our reference number in the Izxxxxxxx format.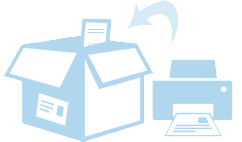 Check if your chosen carrier requires label printing. Most of our carriers will bring their labels and stick them onto the package upon receipt. In case of printing, though, print the label and attach it to a visible place on the top of the package. For added security, you can print a copy and put it inside the parcel.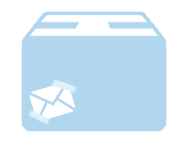 If you are shipping outside of the EEA (European Economic Area), stick a plastic envelope on the side of the package and enclose necessary documents for customs, such as an invoice or proforma invoice. The customs officer may not need to open your package.
What certainly not to do!
Do not send your parcels bundled, but rather always separately! Bundled packages may be loosened during transport and in extreme cases cannot be assigned to the shipment. Some carriers allow multiple packages to be sent in one shipment, and only the total weight is considered.
Do not use the label "Fragile" as a substitute for adequate packaging! Drivers will be careful and cautious, but machines and sorters cannot read your alert.
Do not write the contents or value of the contents on the package! Instead, state them when entering the information into our system. We work only with trusted carriers, but as you well know, opportunity makes the thief.
Do not use thin adhesive tapes or weak string! The package is best secured with rigid tape.
Do not use a box that does not hold at least three times the weight of the parcel! Your parcel is not alone in the truck. When buying packaging material, check the maximum weight information.
Do not send parcels smaller than A5! Stick the label on the flattest surface. If you wrap the label around a corner, automatic sorting will not work.
Do not use cylindrical tubes to transport maps, pictures, or drawings. Although a rigid round tube can adequately protect your expensive drawings, we recommend using those with a triangular cross-section.
How to secure goods on a pallet?
Only undamaged pallets are accepted; we recommend regular EURO pallets.
The goods must be firmly attached to the pallet with industrial cling film or tied with straps.
Goods on a pallet must not overhang the pallet edge as it unduly exposes the assets to damage and it may also cause damage to other consignments during transport.
Heavier/bulkier items should be placed at the bottom of the pallet whilst lighter/smaller packages should be placed at the top of the pallet.
The centre of gravity of the pallet should be approximately in the middle.
The maximum pallet height is 2 m.
Circular objects, e.g., cylinders or drums, must be tied and secured to prevent rolling and displacement, for example, with wedges.