Parcel Delivery & Courier Services
General parcel
50×50×50 cm
Atypic parcel
150×70×30 cm
2x Tires without discs
70×70×40 cm
Four easy steps

to send your package
1
Quote, compare, choose, and order
Carefully select from among our carrier offers. Just enter where and what you want to ship. No registration, no paperwork, and a huge discount.
2
Pack and wait for the courier's arrival
Seal your package carefully and ensure that the contents are adequately protected. Proper packaging of the parcel will avoid any issues in transit.
3
A courier picks up the parcel at your home
Your courier will pick up the parcel at your chosen location. Courier will bring the labels, stick them on, and hand over your receipt.
4
Your parcel is on its way to the recipient. Well done!
Save time and up to 80% of costs compared to regular channels. You can keep an eye on how your package is doing its way, whether it's Czech or international, using our tracking tool or app.
How can Zaslat
benefit to YOU
Sending a gift to your loved ones
Christmas, birthdays, anniversaries, there are many reasons to ship a gift to someone you love. With our international delivery, letting someone know you care about them is easier than ever. Get it to them quickly with us today.
Send now
Moving or have large baggage
Pack your loved books, shoes and clothes into boxes and ship them with Zaslat to your new place. It is cheaper and far more convenient than with airlines. All you need is just a cardboard box and tape.
How to pack
Shipping solution for your business
Are you already sending lots of parcels or just launching a new startup? We'll make you a deal tailored right for your business. No more minimum volumes or complex contracts. Do not wait and write to us now.
Get Quotes
Press releases
We enjoy working with the media. We regularly comment on current events on the transport market in leading online and printed media. See our press releases.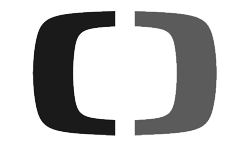 S převzetím i doručením zásilky jsem velmi spokojena, vše proběhlo velmi rychle, přehledně, zásilka byla duručena příjemci včas a v pořádku,. Děkuji, i nadále budu využívat vašich služeb.
Libuše B.
Třinec
čas volání předem nevím přesně je uvedený cca čas příjezdu řidiče nevím přesně je uvedený cca řidič byl velice ochotný a příjemný
Eva B.
Liberec 1
bylo by velmi přínosné, pokud by mohl řidič na Slovenku, který zboží dopravuje, dát vědět i sms, kdy předpokládá doručení. Děkuji. Velmi si vážím ze společnosti ZASLAT.cz, že službu konající tel. spojovatelka, byla velmi ochotná tuto informaci obratem zjistit. Klimová.
Oksana K.
Městečko Trnávka
Se službami jsem maximálně spokojená. Pohodlí z domova, včasné vyřízení, spolehlicost a mohu si vybrat nejlevnejsiho dovozce a přitom spolehlivého.
Jana R.
Praha 10
Jsem velice spokojen. Objednání proběhlo perfektně. Co velice hodnotím je možnost provést platbu dle výběru včetně bankovního převodu. Což není vždy pravidlem. Čas vyzvednutí hned druhý den. Mohu jen chválit. S pozdravem M.S.
Miloslav S.
Poděbrady
Příjemná paní vyzvedávající, zboží (keramika) dorazilo zákazníkovi v pořádku nerozbité, rychlé a za rozumný peníz.. Na menší balíčky používám poštu a na větší jako v tomto případě DPD přes zaslat.cz
Michael K.
Kobylnice
Služba funguje výborně. Jen bych řekla, že pokud služba napíše, že balíček vyzvedne mezi 8 - 11 hod., mělo by to tak být. Přijeli "až" po 14. hod. Vzhledem k tomu, že jeli ke mně do práce, kde jsem celý den, ničemu to nevadilo.
Lucie K.
Brno 2
Zásilka byla doručena o den později, omylem byly zmatky s vesnicí, do které měla být doručena. Přestože jsem správnou adresu i směrovací číslo nalepila na zásilku také sama. Jinak si nemohu stěžovat.
Alena V.
Olomouc 9
Je to sice levnější než DPD, ale stejně to s DPD jde, a přitom je celá transakce složitější vzhledem k platbě předem. Díky, zůstaneme u DPD Bea Flg
Daniel F.
Praha 3
Byl jsem spokojen, dokonce to dorazilo o den dříve než bylo plánováno. Bohužel balík byl doručen v nepřítomnosti adresáta, takže řidiče hodnotit nemůžu.
Petr N.
Praha-Vinoř
Naše objednávka byla výborně vyřešena i když zákazník byl v avizovaný den nepřítomen. Další den opět dodáváno, tentokrát úspěšně. Děkujeme.
Marie T.
Řevnice
Pokud je vše dobře vyplněno je služba bezchybná. V případě výskytu nějaké chyby by bylo dobré informovat dotyčného odesílatele nebo adresáta i jiným způsobem než jen formou sledování zásilky (např. e-mail, SMS). Předešlo by se zbytečným zdržením.
Vlastimil G.
Bechyně
Try our
Mobile App
Download our mobile app for iOS or Android and keep all of Zaslat.cz's services at your fingertips.
We make delivery of your parcel effortless, wherever you go, directly from your mobile device. We will always keep you informed about your shipment's progress with push notifications. You will not miss any vital information.
Try us
Zaslat.cz in numbers
220 000

+

Shipments per year
240 000 000

+ Kč

Paid in COD