Parcel Delivery & Courier Services
General parcel
50×50×50 cm
Atypic parcel
150×70×30 cm
2x Tires without discs
70×70×40 cm
Four easy steps

to send your package
1
Quote, compare, choose, and order
Carefully select from among our carrier offers. Just enter where and what you want to ship. No registration, no paperwork, and a huge discount.
2
Pack and wait for the courier's arrival
Seal your package carefully and ensure that the contents are adequately protected. Proper packaging of the parcel will avoid any issues in transit.
3
A courier picks up the parcel at your home
Your courier will pick up the parcel at your chosen location. Courier will bring the labels, stick them on, and hand over your receipt.
4
Your parcel is on its way to the recipient. Well done!
Save time and up to 80% of costs compared to regular channels. You can keep an eye on how your package is doing its way, whether it's Czech or international, using our tracking tool or app.
How can Zaslat
benefit to YOU
Sending a gift to your loved ones
Christmas, birthdays, anniversaries, there are many reasons to ship a gift to someone you love. With our international delivery, letting someone know you care about them is easier than ever. Get it to them quickly with us today.
Send now
Moving or have large baggage
Pack your loved books, shoes and clothes into boxes and ship them with Zaslat to your new place. It is cheaper and far more convenient than with airlines. All you need is just a cardboard box and tape.
How to pack
Shipping solution for your business
Are you already sending lots of parcels or just launching a new startup? We'll make you a deal tailored right for your business. No more minimum volumes or complex contracts. Do not wait and write to us now.
Get Quotes
Press releases
We enjoy working with the media. We regularly comment on current events on the transport market in leading online and printed media. See our press releases.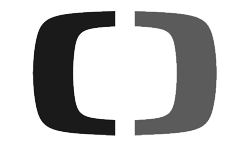 Spokojen,řídič ochotný, sympatický,přijel dle SMS i telefonické domluvy v dohodnutém čase. Balík doručen druhý den,parádní rychlost. Děkuji, Matěj St.
Stanislav M.
Frýdek-Místek
Službu mohu doporučit vše rychle vyřízeno. A ultra pecka by byla, kdyby byl klient informován o den dříve ohledně přibližného času vyzvednutí balíku.
Rudolf L.
Most
Bohužel sem nedostal k balíku nic....prý se něco rozbilo a tak nemám žádný doklad že jsem něco odeslal....tak snad mám email, tak to mám..ale zase je spolehlivost a ta se cení..
Martin K.
Jirkov
Nejlepší přepravní služba.Balík převzal řidič v úterý v 11hod. v ČR a do Velké Británie dorazil pátek 11 hod.Nejrychlejší nejlepší
Blanka L.
Smržice
Dodáno za 48h do Dánska a vše proběhlo bez problémů, zaslat.cz je cenově nejvýhodnější zajištění přepravy v ČR a do zahraničí. Příště pokud budu něco zasílat využiji opět zaslat.cz
Marek M.
Havířov-Město
Posílal jsem do Rakouska prostřednictvím GLS a druhý den to tam bylo. To je kolikrát rychlejší než vnitrostátní přeprava. Klobouk dolu, navíc nejvýhodnější cena. Určitě využiju znova!
Ondřej B.
Dačice
Dobrý den, službu jsem využila poněkolikáté a to jak v rámci CZ, tak po Evropě. Vždy naprosto bez problémů. Oceňuji přehled o pohybu zásilky a informaci o jejím doručení.
Blanka F.
Zlončice
Vašich služeb si vážím, jste jedna z nejlepších společností na doručování balíků do zahraničí. Spolehlivý, rychlý, dobrá cena Jediný problém byl s řidičem GLS (RK), který moc slušnosti nepobral a díky němu se převzetí balíku zpozdilo o 5 dní
Anna B.
Liberk
Super.Polepšili jste se od minule co jsem Vám psal. Vyšli jste mi vstříc s prodloužením balíku.(kdyby na online chatu někdo byl, neustále bylo by to dobré, jinak bych tu službu zrušil.) Ať Vám to vydrží.
Petr č.
Kopřivnice
Naprosta spokojenost a sluzba 21. stoleti. Mozna bych jen vylepsila info ohledne vyvednuti baliku. Casove rozmezi 8.00 - 18.00 je vcelku velke a telefonat 3 minuty pred vyzvednutim me celkem zaskocil. Nicmene to neni duvod navyuzit sluzbu zase. Mlateckova
Markéta M.
Most 1
Řidič dorazil ve slíbený čas, informace naprosto komplexní včetně času doručení a převzetí. Naprostá spokojenost, navíc pojištění nad rámec ... na rozdíl od České Pošty! Mohu jen doporučit, v budoucnu určitě znovu využiji.
Jana K.
Bílý Kostel nad Nisou
Jednoduché objednání přepravy a zaplacení, vstřícná ochota při příjmu balíku, dobré sledování přepravy. Jen chybí alespoň jméno, kdo zásilku převzal.
Jan C.
Okrouhlá u Nového Boru
Try our
Mobile App
Download our mobile app for iOS or Android and keep all of Zaslat.cz's services at your fingertips.
We make delivery of your parcel effortless, wherever you go, directly from your mobile device. We will always keep you informed about your shipment's progress with push notifications. You will not miss any vital information.
Try us
Zaslat.cz in numbers
220 000

+

Shipments per year
240 000 000

+ Kč

Paid in COD