Parcel Delivery & Courier Services
General parcel
50×50×50 cm
Atypic parcel
150×70×30 cm
2x Tires without discs
70×70×40 cm
Four easy steps

to send your package
1
Quote, compare, choose, and order
Carefully select from among our carrier offers. Just enter where and what you want to ship. No registration, no paperwork, and a huge discount.
2
Pack and wait for the courier's arrival
Seal your package carefully and ensure that the contents are adequately protected. Proper packaging of the parcel will avoid any issues in transit.
3
A courier picks up the parcel at your home
Your courier will pick up the parcel at your chosen location. Courier will bring the labels, stick them on, and hand over your receipt.
4
Your parcel is on its way to the recipient. Well done!
Save time and up to 80% of costs compared to regular channels. You can keep an eye on how your package is doing its way, whether it's Czech or international, using our tracking tool or app.
How can Zaslat
benefit to YOU
Sending a gift to your loved ones
Christmas, birthdays, anniversaries, there are many reasons to ship a gift to someone you love. With our international delivery, letting someone know you care about them is easier than ever. Get it to them quickly with us today.
Send now
Moving or have large baggage
Pack your loved books, shoes and clothes into boxes and ship them with Zaslat to your new place. It is cheaper and far more convenient than with airlines. All you need is just a cardboard box and tape.
How to pack
Shipping solution for your business
Are you already sending lots of parcels or just launching a new startup? We'll make you a deal tailored right for your business. No more minimum volumes or complex contracts. Do not wait and write to us now.
Get Quotes
Press releases
We enjoy working with the media. We regularly comment on current events on the transport market in leading online and printed media. See our press releases.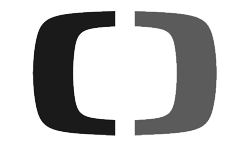 Vsetko prebehlo expresne rychlo, doporucujem jedina vytka je prepravna spolocnost, ktora posle SMS kedy pride kurier a ten prisiel o hodinu skor co sa nie kazdemu musi hodit...
Viliam E.
Praha 1
služba výborná, uvítala bych podobnou výhodu jako jsem měla u chytrého balíku, kde jsem přihlášená, ale vždy mně to přesměruje na zaslat - slevový kód /vzhledem k tomu, že službu využívám často/ Dagmar Freundová
Dagmar F.
Praha 6
V den objednávky byl potvrzen termín převzetí na 26.1.2017 a doručení na 30.1.2017. Následně byly termíny posunuty o 1 den (bohužel nevím kdy přesně, všimla jsem si toho až při následné kontrole druhý den, kdy jsem předávala kolegovi informace o doručení balíku).
Petra V.
Chomutov
byl bych rád kdybych mohl platit řidičovi při přebírání zásilky na místě a nemusel tak zbytečně čekat než banka převede peníze čímž se mi dodání zásilky vždy minimálně o den zpožďuje, to je jedinné negativum jinak nemám žádných negativních připomínek
Luboš L.
Bečváry
Jsem naprosto spokojen. Snadné objednání na internetu, rychlé vyzvednutí balíku u mě doma a spolehlivé dodání balíku adresátovi, a to vše levněji než na Poště, kam už balík rozhodně nikdy neponesu.
Miroslav S.
Žehušice
super služba (DPD)velmi příjemný a ochotný pan řidič hodnotím VÝBORNĚ,rychlé dodání,balíky přišly zákazníkovi v pořádku a nepoškozené
Markéta K.
Bílovice u Uherského Hradiště
Výborná služba, vyzvednutí zásilky přío z domova, následně byla zásilka vemi rychle dodána. Velmi dobře fongovalo i telefonické spojení s domluva s konkrémtním řidičem, který zásilku měl odebrat. Velká spokojenost, dodporučuji. ing. Miroslav Nezdara
Miroslav N.
Cheb
Můžu jen konstatovat, že odvádíte SUPER služby svým zákazníkům. Jsem velmi spokojená a budu Vaše služby využívat i nadále, moc děkuji, Skopalová Dagmar
Dagmar S.
Zborovice
Toto byla první zásilka....., ale mohu hodnotit prozatím kladně, protože vše je přímo z domova. Nemusím čekat ve frontě na poště ba ani jezdit na poštu, balík si vyzvednou..... chování řidiče příjemné.... kéž by to takhle bylo všude. Děkuji
Marta V.
Krčmaň
Jsem spokojen. Velice spokojen Oceňuju hlavně to, že vše si udělám a vypíšu doma a pak jenom zavezu na sběrné místo. Ješte musím počkat za jak dlouho naběhne dobírka :)
Branislav H.
NYRSKO
Naprostá spokojenost, doporučím známým. Zprávu jsem dostala ráno a řidič přijel v oznámeném časovém rozmezí, přesný čas jsem nesledovala.
Miroslava O.
Havířov
Rychlé dodání - ve čtvrtek cca v 16:30 vyzvedli, následující den v pátek cca v 15:00 o 290km dál předali! Peníze z dobírky přišli týden po předávce, přesně jak píšou na webu.
Lada F.
Jilemnice
Try our
Mobile App
Download our mobile app for iOS or Android and keep all of Zaslat.cz's services at your fingertips.
We make delivery of your parcel effortless, wherever you go, directly from your mobile device. We will always keep you informed about your shipment's progress with push notifications. You will not miss any vital information.
Try us
Zaslat.cz in numbers
220 000

+

Shipments per year
240 000 000

+ Kč

Paid in COD