Parcel Delivery & Courier Services
General parcel
50×50×50 cm
Atypic parcel
150×70×30 cm
2x Tires without discs
70×70×40 cm
Four easy steps

to send your package
1
Quote, compare, choose, and order
Carefully select from among our carrier offers. Just enter where and what you want to ship. No registration, no paperwork, and a huge discount.
2
Pack and wait for the courier's arrival
Seal your package carefully and ensure that the contents are adequately protected. Proper packaging of the parcel will avoid any issues in transit.
3
A courier picks up the parcel at your home
Your courier will pick up the parcel at your chosen location. Courier will bring the labels, stick them on, and hand over your receipt.
4
Your parcel is on its way to the recipient. Well done!
Save time and up to 80% of costs compared to regular channels. You can keep an eye on how your package is doing its way, whether it's Czech or international, using our tracking tool or app.
How can Zaslat
benefit to YOU
Sending a gift to your loved ones
Christmas, birthdays, anniversaries, there are many reasons to ship a gift to someone you love. With our international delivery, letting someone know you care about them is easier than ever. Get it to them quickly with us today.
Send now
Moving or have large baggage
Pack your loved books, shoes and clothes into boxes and ship them with Zaslat to your new place. It is cheaper and far more convenient than with airlines. All you need is just a cardboard box and tape.
How to pack
Shipping solution for your business
Are you already sending lots of parcels or just launching a new startup? We'll make you a deal tailored right for your business. No more minimum volumes or complex contracts. Do not wait and write to us now.
Get Quotes
Press releases
We enjoy working with the media. We regularly comment on current events on the transport market in leading online and printed media. See our press releases.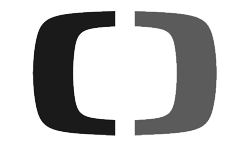 Opět vřele chválím. V pátek jsem balík předal, v pondělí dopoledne byl už na místě. K tomu snadné vyplnění formuláře přes internet, solidní cena přepravy. Mohu jen doporučit.
Jan Š.
Brandýs nad Labem-Stará Boleslav 1
Děkuji moc za všechno. Určitě Vaši službu využiji vícekrát. Maximální spokojenost a hlavně ta rychlost doručení. Ještě jednou moc moc děkuji
Matouš S.
Libenice
Měl jsem v poznámce uvedeno, že balík je křehký a obsahuje elektroniku a kurýrovi prý vůbec nic neřekli, nevěděl to. Naštěstí jsem na balík nalepil, nálepku křehké. Jinak je služba rychlá, spllehlivá a levná
Jan U.
Letkov
Naprostá spokojenost ! Balík do Anglie dorazil v pořádku a přesně v termínu udaném při objednávce. Převzetí balíku dopravcem také v termínu po předchozí SMS. Děkuji !
Jiří V.
Šenov u Ostravy
Na tom není co zlepšovat jste super, jsem ráda, že jsem Vás našla. Balík vyzvednutí ve čtvrtek a v pondělí byl v Anglii u vnoučat. Úžasné a cena bezkonkurenční!!! Díky, že jste!!!
Ing.arch.martina K.
Kunice
Rychlé doručení, jsem velmi spokojen. Jen byste mohli dávat předem vědět, v kolik hodin přesně si řidič balík vyzvedne. Volal mi, až když už byl před domem.
Tobiáš V.
Praha 4
Se službou "z domu do domu" jsem velice spokojený. Nevím ale, co bude dál, protože příjemce mi volal, že řidič žádnou dobírku nechtěl, i když to byla zásilka s dobírkou. Nechám se překvapit a svůj účet také. :-)
Zdeněk E.
Dolní Lukavice
Když jsem odpoledne cca 16h odeslal balík na SK tak jsem opravdu nečekal, že mi druhý den ráno cca 10h přijde upozornění o doručení. Výborná práce, především v dnešní situaci.
David F.
Špindlerův Mlýn
Veliká spokojenost s dopravcem. Ballík došel přes půl republiky do druhéh dne, dopravce informoval odesílatele i adresáta o doručení, řidič volal 2x, aby se ujistil, že může balík předat. Nehledě k tomu, že oproti poště jsme ušetřili 60 kč...
Alena K.
Rousínov u Vyškova
Dobrý den, s doručením zásilky jsem z časového i finančního důvodu a provedení spokojen. Zákazník mi taktéž hlásil doručení zásilky bez závad. VK
Vítězslav K.
Praha 4
Vynikajúca služba. Balík bol doručený v poriadku a včas. Potrebovala som poradiť, zadala otazky na on line chat a hneď som dostala odpovede. S českou poštou sa to nedá porovnať. Už budem posielať len cez Vás. Prajem krásne dni a veľa spokojných zákazníkov. Anna - Jičín.
Anna B.
Libáň
Opravdu profesionální služby, můžu se spolehnout na doručení, zásilka dorazila příjemci v zahraničí vždy včas a nepoškozená. Děkuji za perfektní služby!
Iva C.
Dolní Břežany
Try our
Mobile App
Download our mobile app for iOS or Android and keep all of Zaslat.cz's services at your fingertips.
We make delivery of your parcel effortless, wherever you go, directly from your mobile device. We will always keep you informed about your shipment's progress with push notifications. You will not miss any vital information.
Try us
Zaslat.cz in numbers
220 000

+

Shipments per year
240 000 000

+ Kč

Paid in COD