Parcel Delivery & Courier Services
General parcel
50×50×50 cm
Atypic parcel
150×70×30 cm
2x Tires without discs
70×70×40 cm
Four easy steps

to send your package
1
Quote, compare, choose, and order
Carefully select from among our carrier offers. Just enter where and what you want to ship. No registration, no paperwork, and a huge discount.
2
Pack and wait for the courier's arrival
Seal your package carefully and ensure that the contents are adequately protected. Proper packaging of the parcel will avoid any issues in transit.
3
A courier picks up the parcel at your home
Your courier will pick up the parcel at your chosen location. Courier will bring the labels, stick them on, and hand over your receipt.
4
Your parcel is on its way to the recipient. Well done!
Save time and up to 80% of costs compared to regular channels. You can keep an eye on how your package is doing its way, whether it's Czech or international, using our tracking tool or app.
How can Zaslat
benefit to YOU
Sending a gift to your loved ones
Christmas, birthdays, anniversaries, there are many reasons to ship a gift to someone you love. With our international delivery, letting someone know you care about them is easier than ever. Get it to them quickly with us today.
Send now
Moving or have large baggage
Pack your loved books, shoes and clothes into boxes and ship them with Zaslat to your new place. It is cheaper and far more convenient than with airlines. All you need is just a cardboard box and tape.
How to pack
Shipping solution for your business
Are you already sending lots of parcels or just launching a new startup? We'll make you a deal tailored right for your business. No more minimum volumes or complex contracts. Do not wait and write to us now.
Get Quotes
Press releases
We enjoy working with the media. We regularly comment on current events on the transport market in leading online and printed media. See our press releases.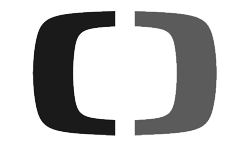 Dobrý den, vaše služby jsou vynikající, využila jsem ji poprvé, ale určitě ne naposled. Kdyby bylo nevím kolik hvězdiček k vašemu ohodnocení, dostali byste vždy ten nejvyšší počet. Děkuji, Svatava Flamíková
Svatava F.
Hodonín 1
Doporucuji!!!! Tuto sluzbu jsem vyuzila teprve 2x a jsem naprosto spokojena. Balik dealer vyzvedl u me doma 4.4. odpoledne a dorucen (do Anglie) byl jiz 7.4. v 9,15 hod. a neposkozeny! To je super!
Milena J.
Hořice na Šumavě
+ Jsem velmi spokojený s celou službou, která mi ušetří lepení štítku a cestu na poštu - Řidiči přepravních společností často ani nezazvoní, jen volají
Daniel M.
Brno 13
Super služba. Jediné co mě mrzelo že jsem si stáhnul aplikaci zaslat.cz a byli tam jiné ceny než na webu. Takže sem objednával normálně na webu.
Jiří S.
Vysoké Mýto
S doručením zásilky jsem spokojená, řidič si vyzvedl zásilku v avizovaný den a zásilka byla doručena do 2 pracovních dnů. Jen bych uvítala sms nebo e-mail s bližší hodinou vyzvednutí jako to bývá u jiných společností.
Michaela H.
Plzeň 10 Lhota
vše proběhlo dobře, spíše jsme měli problém s platbou, vyhovovala by spíše keš při předání zásilky. Měli jsme dodatečně změnu adresy, pochvala, zvládl řidič velmi pružně. děkujeme... čas příjezdu si už nepamatuji, ale bylo to O.K. Sequensová
Jarmila S.
Praha 2
S přepravou jsem byl velice spokojený. Zásilka byla zkoro z druhého konce Republiky a mě byla přivezena hned druhý den. Pan řidič velice ochotný a zásilku mi pomohl vyložit.
Jiří H.
Český Těšín
Celkově celá tato služba je špica !, Fakt moc dobré. Již dvakrát jsem využil a veliká spokojenost. Od kukoliv kamkoliv ! prostě spokojenost.
František C.
Břeclav
Skvela spoluprace i cena!! Doporucuji. Objednano v noci a na druhy den mi rano prisla sms s hodinovym intervalem, kdy se kuryr zastavi. Stitek mel pripraveny, jen jsem predala balik a bylo to. Super! Uz nikdy jinak!
Veronika P.
Beroun
Bylo doruceno. Jsem spokojna. Na telefonucke podpore dodaly dodatecne info k baliku vcetne telefonne cisla na dorucovatele v anglii. Za men supr. Jiz po nekolikate jsem vyuzila vasich sluzeb zaslani baliku do anglie a doporucuji.
Ivana A.
Praha 3
Vše proběhlo v naprostém pořádku, dle objednávky. Balíček vyzvednut dle informace od řidiče v úterý a doručen zcela v pořádku v pátek. Byli jsme naprosto spokojeni se vším.
Jan B.
Duchcov
Půl hvězdičky odebírám z důvodu,že by mi lépe vyhovovalo ,aby mi přepravní společnost upřesnila čas. Nemohu si dovolit být doma mezi 8-18 hodinou a čekat na vyzvednutí. Jinak vše naprosto v pořádku
Jindřiška O.
Jirkov
Try our
Mobile App
Download our mobile app for iOS or Android and keep all of Zaslat.cz's services at your fingertips.
We make delivery of your parcel effortless, wherever you go, directly from your mobile device. We will always keep you informed about your shipment's progress with push notifications. You will not miss any vital information.
Try us
Zaslat.cz in numbers
220 000

+

Shipments per year
240 000 000

+ Kč

Paid in COD