Parcel Delivery & Courier Services
General parcel
50×50×50 cm
Atypic parcel
150×70×30 cm
2x Tires without discs
70×70×40 cm
Four easy steps

to send your package
1
Quote, compare, choose, and order
Carefully select from among our carrier offers. Just enter where and what you want to ship. No registration, no paperwork, and a huge discount.
2
Pack and wait for the courier's arrival
Seal your package carefully and ensure that the contents are adequately protected. Proper packaging of the parcel will avoid any issues in transit.
3
A courier picks up the parcel at your home
Your courier will pick up the parcel at your chosen location. Courier will bring the labels, stick them on, and hand over your receipt.
4
Your parcel is on its way to the recipient. Well done!
Save time and up to 80% of costs compared to regular channels. You can keep an eye on how your package is doing its way, whether it's Czech or international, using our tracking tool or app.
How can Zaslat
benefit to YOU
Sending a gift to your loved ones
Christmas, birthdays, anniversaries, there are many reasons to ship a gift to someone you love. With our international delivery, letting someone know you care about them is easier than ever. Get it to them quickly with us today.
Send now
Moving or have large baggage
Pack your loved books, shoes and clothes into boxes and ship them with Zaslat to your new place. It is cheaper and far more convenient than with airlines. All you need is just a cardboard box and tape.
How to pack
Shipping solution for your business
Are you already sending lots of parcels or just launching a new startup? We'll make you a deal tailored right for your business. No more minimum volumes or complex contracts. Do not wait and write to us now.
Get Quotes
Press releases
We enjoy working with the media. We regularly comment on current events on the transport market in leading online and printed media. See our press releases.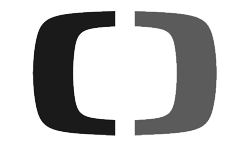 Poslala jsem do Anglie v kratke době postupně 3 baliky a měla je u dveři jak jste slibili a za to vam všem moc děkuji. Obrovska spokojenost. Ruszová
Emilie R.
Třanovice
Byl to můj první balíček poslány přes vaši službu a jsem spokojena,byla jsem mile prekvapena. E-mailova komunikace take na jedničku. Pan řidič byl velice ochotný.Děkuji
Lucie P.
Praha 5
Mohu jen vřele doporučit. V úterý asi v 9.30 hodin vyzvedl řidič zásilku a v pátek v 9 hodin ráno ji měla dcera v Anglii v Bristolu. Cena dopravy je rovněž luxusní. Děkuji :-).
Šárka M.
Ostrava
Vaši službu - balík do zahraničí - jsem využila poprvé, jsem velmi spokojená. Zásilka byla doručena v pořádku a velmi rychle. Příště budu využívat znovu.
Šárka B.
Česká Ves
Vše zafungovalo správně, kurýr si zásilku vyzvedl a do druhého dne byla na místě. Oceňuji zasílání informací o postupu přepravy, o doručení zásilky a rovněž i rychlost doručení.
Jana K.
Praha 8
Velká spokojenost se službami. Balíček do Londýna z Prahy dorazil ještě dříve, než bylo avizováno. Již jsem službu využila podruhé a určitě využiji znovu.
Ivana V.
Praha 10
Jsem velice spokojená! Ve čtvrtek vyzvedli balíček a v pátek již byl u příjemce . Byli velice milí, přijeli domů i se štítkem. ;-) Určitě zase tuto službu využiji. ;-)
Lucie O.
Praha 6
Používám pouze Vaše služby a nemohu si je vynachválit. Komunikace, převzetí, předání je vždy perfektní. Dík za to, že fungujete. Přeji vám hodně spokojených zákazníků.
Helena B.
Beroun 1
Byla jsem velice spokojená. Kromě nejnižší možné ceny byl balík dopraven na adresu druhý den Již nebudu používat jinou přepravu. Děkuji
Jana M.
Pardubice
Velka spokojenost.Pokud vam neni neco jasne zeptejte se, velice ochotni zamestnanci.Cena bezkonkurencni.Balik dorazyl bez problemu.Nemuzu nez doporucit vsem,co jeste nevedi jakou sluzbu vyuzit.Ted uz jedine zaslat.cz,nic jinyho.
Radek N.
Nymburk 2
služba rychlá a cenově přijatelná pouze mě zarazilo že jsem nedostal nějaké potvrzení od řidiče že ode mne převzal zasilku jinak druhý den byla zásilka na místě
Vaclav K.
Ovesná Lhota
Hodnoceni z mé strany absolutně spokojena, řidič zavolal,nalepil adresy vše proběhlo jako po másle jak se říka.Dala bych i vice hvězdiček než 5 .již jsem doporučila i rodině a známím.Děkuji
Věra Z.
Kroměříž 1
Try our
Mobile App
Download our mobile app for iOS or Android and keep all of Zaslat.cz's services at your fingertips.
We make delivery of your parcel effortless, wherever you go, directly from your mobile device. We will always keep you informed about your shipment's progress with push notifications. You will not miss any vital information.
Try us
Zaslat.cz in numbers
220 000

+

Shipments per year
240 000 000

+ Kč

Paid in COD