Parcel Delivery & Courier Services
General parcel
50×50×50 cm
Atypic parcel
150×70×30 cm
2x Tires without discs
70×70×40 cm
Four easy steps

to send your package
1
Quote, compare, choose, and order
Carefully select from among our carrier offers. Just enter where and what you want to ship. No registration, no paperwork, and a huge discount.
2
Pack and wait for the courier's arrival
Seal your package carefully and ensure that the contents are adequately protected. Proper packaging of the parcel will avoid any issues in transit.
3
A courier picks up the parcel at your home
Your courier will pick up the parcel at your chosen location. Courier will bring the labels, stick them on, and hand over your receipt.
4
Your parcel is on its way to the recipient. Well done!
Save time and up to 80% of costs compared to regular channels. You can keep an eye on how your package is doing its way, whether it's Czech or international, using our tracking tool or app.
How can Zaslat
benefit to YOU
Sending a gift to your loved ones
Christmas, birthdays, anniversaries, there are many reasons to ship a gift to someone you love. With our international delivery, letting someone know you care about them is easier than ever. Get it to them quickly with us today.
Send now
Moving or have large baggage
Pack your loved books, shoes and clothes into boxes and ship them with Zaslat to your new place. It is cheaper and far more convenient than with airlines. All you need is just a cardboard box and tape.
How to pack
Shipping solution for your business
Are you already sending lots of parcels or just launching a new startup? We'll make you a deal tailored right for your business. No more minimum volumes or complex contracts. Do not wait and write to us now.
Get Quotes
Press releases
We enjoy working with the media. We regularly comment on current events on the transport market in leading online and printed media. See our press releases.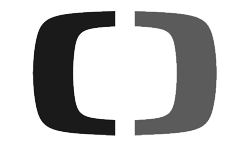 Maximální spokojenost, i když byl rozptyl vyzvednutí zásilky uveden od ráno do večera, kurýr přijel již dopoledne, což jsem velmi ocenila. Výborné služby.
Lenka J.
Brno 16
Vše proběhlo bez problémů, byla jsem moc spokojená jak rychlé to bylo. Na infolince velice vstřícní. Určitě budu i nadále využívat služby této společnosti a hlavně doporučovat! Děkuji
Denisa K.
Sušice 1
Ani nevim jak tuto prepravu komentovat.Myslel jsem že společnost DPD je kvalita sama o sobe ale když js dostal od zakaznika foto balíku po prevzeti mam sto chuti spolecnosr DPD dat do novin.Idealni blesk ten se s tim nemaze tak jako DPD se zasilkou.Každopádně si budu stežovat.
Petr K.
Turnov
Obrovská spokojenost. Přístup kurýra, rychlost dodání, trasování zásilky v hodinách a dokonce v minutách vše dokonalé. Všem doporučuji. Mimochodem, balíček zaslaný Českou poštou nedošel. Přeji všem pevné zdraví a neprůstřelnou imunitu. Olin.
Olin H.
Skorkov
Super,žádné čekání na poště,kurýr přijede pro zásilku až domů,bez vypisování doručovacích lístků ,protože přepravce je už doveze vyplněné při předání k doručení. Za 5 minut bylo vše hotovo.
Libor M.
Mohelnice
Mohu jen doporučit. Posláno několik balíků a vždy bez problémů. Kladně hodnotím rychlost dodání, cenu a vždy dostanete info, že balík byl doručen.
Lukáš M.
Praha 9
Tuto službu využíváme opakovaně. Tentokrát byly problémy s PSČ, odeslání velice důležitého balíčku se pozdrželo. Bohužel. Ale jinak spokojenost.
Ladislav K.
Karviná 1
Vše proběhlo zcela bez problémů. Balík byl vyzvednut v avizovaný čas, v pátek, v pondělí byl balík opět v avizovném čase doručen. To vše za rozumnou cenu.
Martin S.
Tehov
Není co vytknout. Dopoledne jsem si objednala přepravu z cz do Německa, odpoledne ten den kurýr vyzvednul a další den bylo doručeno. Za mě super!
Jana M.
Zdounky
Spokojenost ve všech ohledech, os výběru nabídky přepravce, rychlost vyřízení, vyzvednutí i doručení zásilky. Příště se s důvěrou obrátím znovu zde.
Jan P.
Ostrava
Zaslat.cz super,ale DPD před vánocemi trochu horší,ale to je normální. Královehradecký kraj poněkud nestíhal a tak balíček co měl být doručen 18.12 došel až 19.12 ale i tak jsem s oběma službami spokojená a vřele doporučuji.
Jana R.
Uhlířské Janovice
Rád jsem využil nabídky na slevu pro první zásilku. Při takové ceně bych opakoval. Za plnou bych musel prověřit, zda využiji jinou firmu. ... i pro to, že při různých vahách zásilky má každá firma jiný ceník či limit.
Miroslav M.
Mořkov
Try our
Mobile App
Download our mobile app for iOS or Android and keep all of Zaslat.cz's services at your fingertips.
We make delivery of your parcel effortless, wherever you go, directly from your mobile device. We will always keep you informed about your shipment's progress with push notifications. You will not miss any vital information.
Try us
Zaslat.cz in numbers
220 000

+

Shipments per year
240 000 000

+ Kč

Paid in COD